Work where the Grass is Greener. Here's to the burger lovers' favorite people: burger makers.
Build a career one hot and juicy burger at a time. Make burgers, hang out with cool people and let the real you shine through. Still reading? We should talk about a career where you don't just make burgers, you make someone's day every time you serve them.
We're on a mission to make things better - and we're not just talking about our grass-fed burgers. We're also here to put you in the best place to succeed, helping you grow professionally while letting your individuality shine. After all, to turn our food into an experience, we don't just need people, we need personalities. We celebrate the uniqueness of our employees, recognize true talent and reward a job well done. Join us today and see why the grass is greener at Burger Lounge.
Be Yourself.
We're different and so are you. We want you to bring your best self to work because we celebrate individuality. So go on and be you. We're a team of individuals who work hard together – while having fun along the way.
Get Real
Better food starts at the source. We're looking for people who want to be part of a movement that honors the body and planet as much as we do. Together, we can change the way people think and experience food.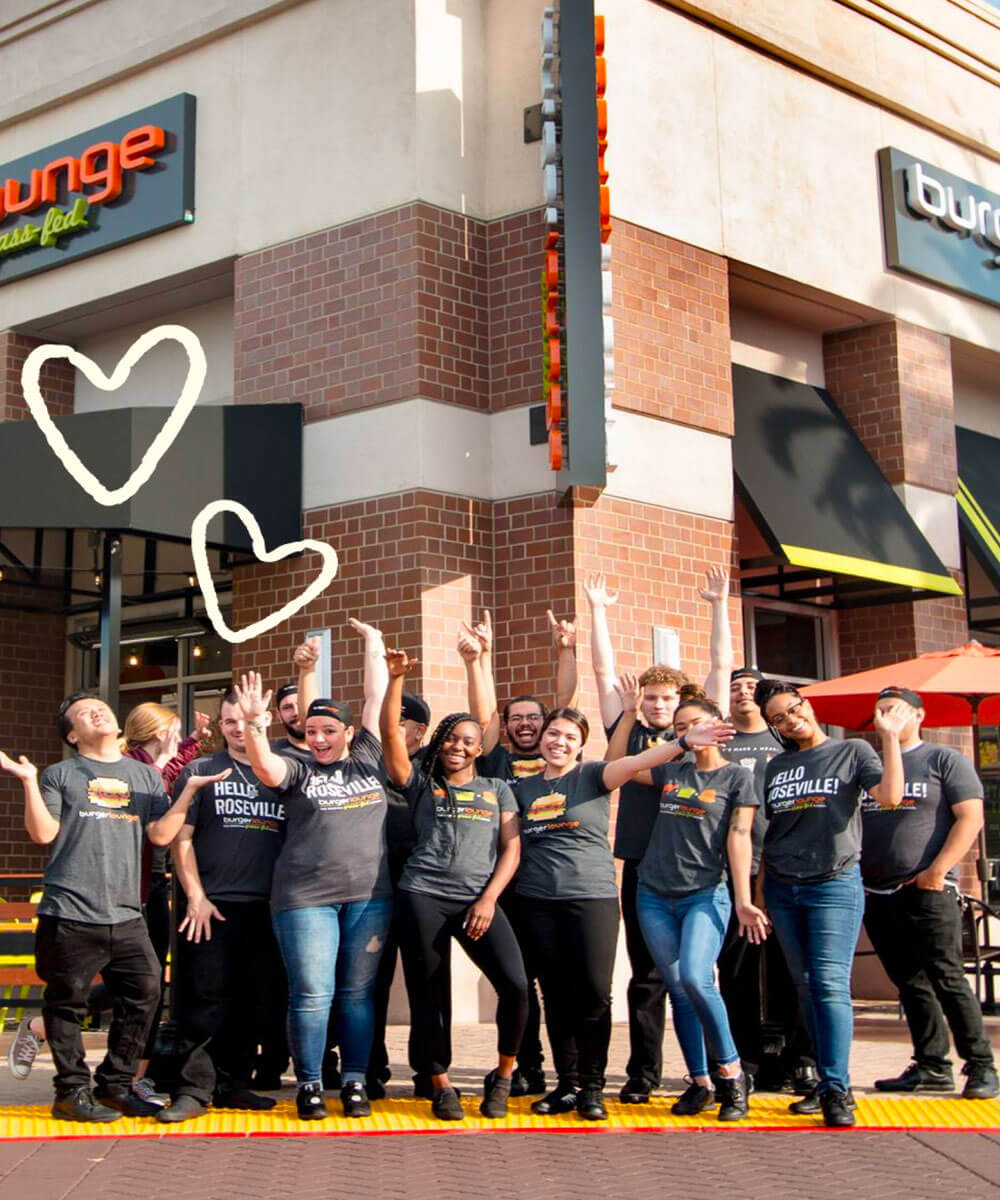 Food that honors the body and planet.
Loungers only prepare and serve food that we are proud of. Our food improves the well-being of our guests and leaves our planet healthier.
Make it Fun.
Loungers see each day as an opportunity to have fun with ourselves, our guests, and partners.
Continuous improvement.
Loungers never settle, even the best can be better. We are always learning, growing, and improving.
Embrace Individuality.
Loungers honor and embrace our differences. We all contribute in unique ways. Be uncommon. Be you.
Results Focused.
Loungers expect and deliver impressive results. We recognize and acknowledge effort, but results matter.
Character matters.
Loungers speak and act with kindness and respect. We do the right thing, even when no one is looking.
What's a Job without some perks?
For Your Benefit
We offer medical benefits to full-time and part-time employees who average 30+ plus hours per week.
Perks Available Day 1
What does your career path look like?
More than 70% of Burger Lounge Managers were promoted internally.